At Køkkensnedkeren, functionality and aesthetics merge in timeless design that both draws on history and points towards the future.
Our collection
Process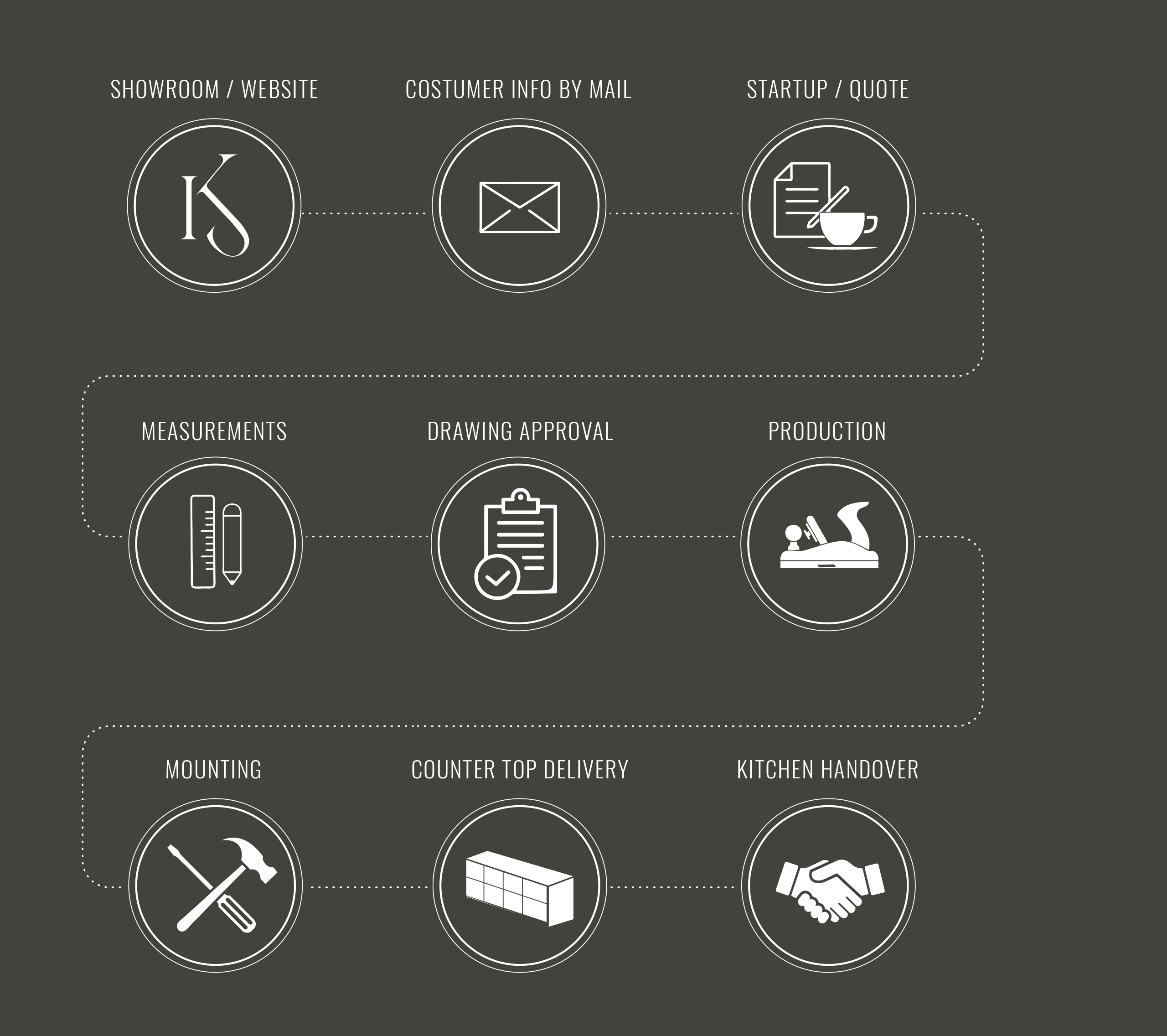 The customer journey at Køkkensnedkeren
A kitchen is a big decision and to make this process easier, we have created an overview of what we need to go through to get you safely across the finish line. You can book a meeting, and  we'll help you get started.
---
Our focus on quality materials turns our kitchens into sculptural elements. A design that retains an openness and invites a distinctive personal touch.
---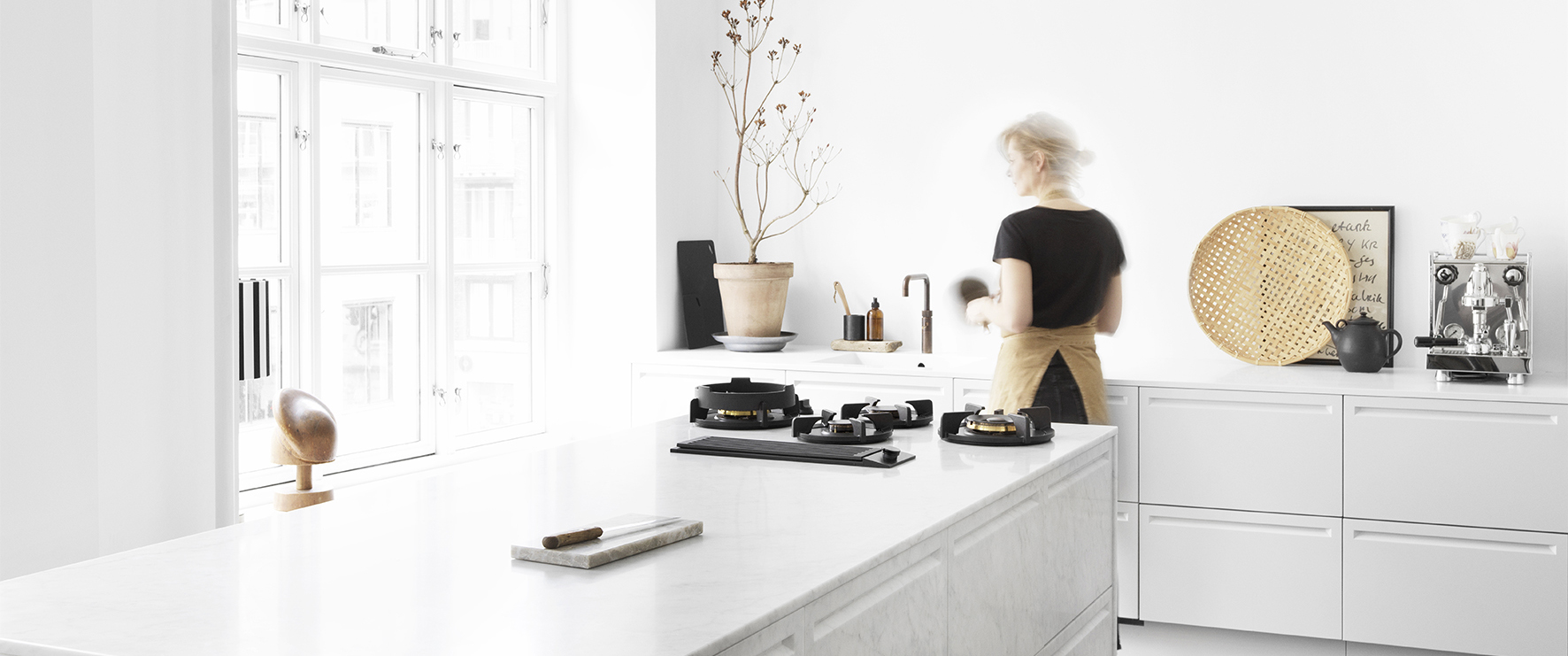 Boxone custom-made in Carrara marble.